Berlin
Berlin is an amazing combination of ultra-modern art, architecture and creative thinking, combined with a turbulent historical past that makes it a fascinating destination to take your student group to on your next study visit. A fantastic destination with a range of educational visits for Media & Film Studies groups, Berlin is a great choice for your next student trip. There is easy access with regional flights from the UK, good quality accommodation and iconic sights around this fascinating city. Get in touch with our Berlin experts today to get the best possible prices and advice for you next school trip.
Famous Reichstag Building

Berliner Fernsehturm TV Tower
Brandenburg Gate

Berlin Wall East Side Gallery
Museum for Communication Berlin
From smoke signals to mobile phones, discover the past, present and future of social interaction. A series of interactive tours and workshops explore diverse and exciting facets of communication.
-
ARD Capital Studio
The ARD Studio is a joint establishment of German state broadcasters reporting on domestic politics. Guided tours are available (subject to production scheduling) providing a background to the workings of the studio.
-
Filmmuseum Potsdam
Located in a wonderful baroque building, Germany's oldest film museum takes you behind the scenes of film and cinema. The "Dream factory - 100 years of film in Babelsberg" exhibition explores the history of the Babelsberg film studios.
Day 1
Morning departure from UK for flight to Berlin. Arrival and transfer to your accommodation and check in. Free time for possible orientation and walking tour of the city. Visit the Reichstag Building, Brandenburg Gate, Checkpoint Charlie. Evening at leisure.
Day 2
Enjoy a morning tour of the Babelsberg Studio and Filmpark. Afternoon visit to the Filmmuseum Potsdam or return to Berlin to the Museum of Film and Television. Enjoy an evening at the Sony Center - with shops, bars an IMAX cinema.
Day 3
Morning visit to Museum of Communication Berlin. Lunch and then afternoon tour of the ARD Capital Studio. Evening at leisure in the city.
Day 4
Morning visit to the Berlin's iconic TV Tower. Enjoy amazing panoramic views over the city. Some possible last minute shopping before making your way back to the airport for your flight back to the UK.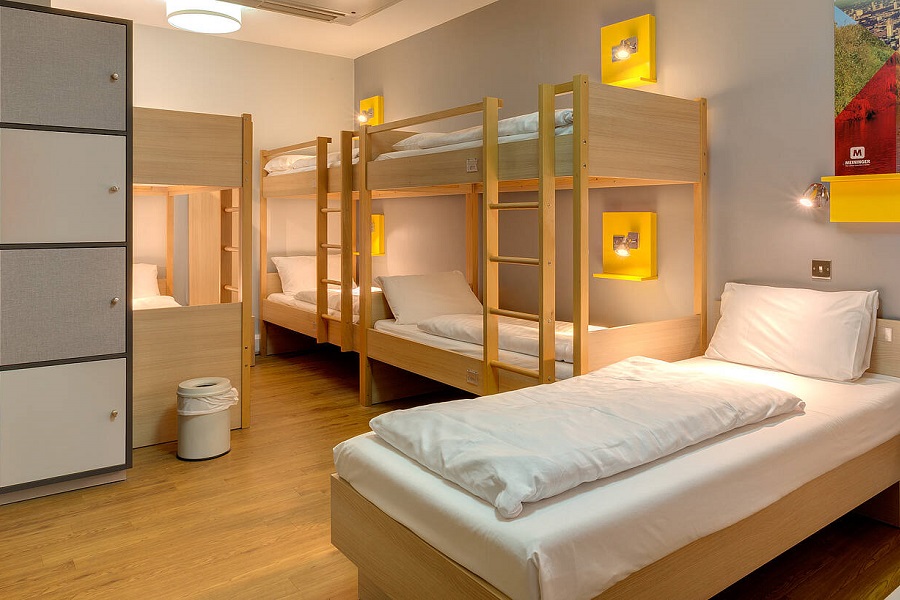 Berlin has an excellent range of quality and centrally located accommodations, from clean and modern youth centres such as the Transit Loft and Meininger hotel and hostel chain, to more traditional hotels. We will select the best option for you and you group based on your preferred location and budget.
Other educational trips you might like