Berlin
Berlin is an amazing combination of ultra-modern art, architecture and creative thinking, combined with a turbulent historical past that makes it a fascinating destination to take your student group to on your next study visit. For History groups there are numerous places to visit that invoke the memories and tell the turbulent story of Berlin's present and recent past. Berlin is a must-visit for your next student trip. There is easy access with regional flights from the UK, good quality accommodation and iconic sights around this fascinating city. Get in touch with our Berlin experts today to get the best possible prices and advice for you next school trip.
Sachsenhausen Concentration Camp

Famous Reichstag Building
Checkpoint Charlie

Berlin Wall East Side Gallery
Berlin City Walking Tour
Guided walking tours of the city can be arranged to take in many of Berlin's most notable attractions. Tours can be tailored to your requirements.
-
The Story of Berlin
This interactive museum takes you through 800 years of Berlin history from its earliest mentions in the 13th Century, through two world wars and then reunification. End the visit with a tour of the nuclear bunker, still functional today.
-
DDR Museum
The interactive museum helps the visitor discover life in the former East Germany. With a range of themed educational areas, the museum also includes a typical DDR five-roomed apartment.
-
Topography of Terror
Located on the site of the of the headquarters of the Gestapo, the SS high command and Reich Security Main Office where the Nazi war crimes were planned, this is now a place of remembrance and reflection.
-
Day 1
Morning departure from UK for flight to Berlin. Arrival and transfer to your accommodation and check in. Free time for possible orientation and walking tour of the city. Evening at leisure.
Day 2
Morning visit to the Holocaust Memorial (Memorial of Murdered Jews of Europe). A chance to grab some lunch before making your way to the famous Brandenburg Gate, Checkpoint Charlie and then Reichstag Building for afternoon visit. Evening at leisure in the city.
Day 3
Morning visit to the DDR Museum. Lunch and then afternoon excursion to the Sachsenhausen concentration camp Memorial and Museum. Evening at leisure in the city.
Day 4
Morning visit to the Berlin's iconic TV Tower. Enjoy amazing panoramic views over the city. Some possible last minute shopping before making your way back to the airport for your flight back to the UK.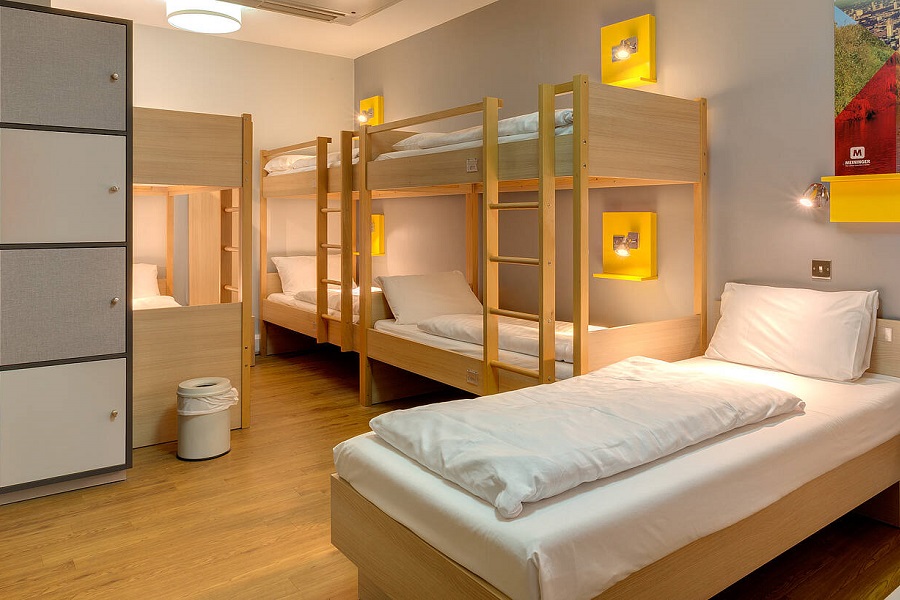 Berlin has an excellent range of quality and centrally located accommodations, from clean and modern youth centres such as the Transit Loft and Meininger hotel and hostel chain, to more traditional hotels. We will select the best option for you and you group based on your preferred location and budget.
Other educational trips you might like