Ypres and the Battlefields
The medieval town of Ypres in the Belgian Flanders region was the centre of some of the most intense and prolonged battles during World War I. Our school Battlefields history trips provide groups with an insight into those momentous events, the harsh realities of a war and the enormous cost of human life. Surrounded by the polder fields that were the scene of the infamous battles, the historical and emotional landscape here are what makes this such a popular destination for many school groups today.
Menin Gate and Last Post Ceremony

Hill 62 trenches and Sanctuary Wood

Tyne Cot Cemetery
Langemark German Cemetery

Essex Farm Cemetery

In Flanders Fields Museum
With so many varied and interesting educational and cultural possibilities in the region, we will build a tailor-made tour programme and itinerary to meet with your requirements and priorities. Day trips, short breaks and extended tours are all welcome. Guided Battlefields excursions include the Menin Gate and Last Post Ceremony, In Flanders Fields Museum, Hill 62 trenches and Sanctuary Wood Museum, Tyne Cot Cemetery, Langemark German Cemetery, Essex Farm Cemeteries and Passchendaele Memorial Museum.
-
Other Excursions
Just a short journey from Calais, the West Flanders region of Belgium has many historic and cultural attractions. The country's North Sea coast has wide sandy beaches at popular seaside seaside resorts including De Haan, Ostend and Blankenberge. However, the region is most famous for the picture-postcard city of Bruges ('the Venice of the North') and the pretty medieval city of Ypres. Visits to chocolate shops, speciality lace boutiques, canals and churches can be included in your tour programme. We can also organise opportunities to develop language skills and to improve historical and artistic awareness to suit your group.
Day 1
Depart for journey to Belgium.
Arrive at the port/terminal to check in for your crossing.
Crossing to Calais and onward journey to Belgium.
Midday arrive and meet with guide at the Menin Gate.
Guided tour to include Essex Farm cemetery and dressing station, Langemark German cemetery, Vancouver Corner, Tyne Cot cemetery and Hill 62 trenches.
Visit to chocolate shops.
Depart for return transfer to Calais.
Return crossing to UK and onward journey home.
Late evening arrival back at school.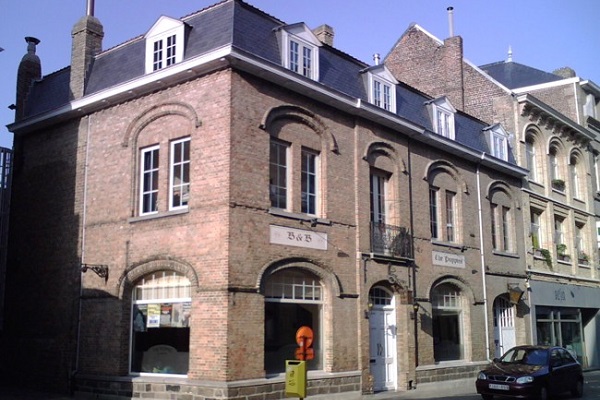 Ypres accommodation
We use a selection of hotels and accommodation centres including the Poppies and Salient school hotels in the historic centre of Ypres. Rooms are dorm style, all with en-suite facilities.
Other educational trips you might like